Need A Ride Rewards
IT PAYS TO BOOK ONLINE
Need A Ride, formerly Sunshine Coast Private Transfers started Need A Ride Rewards in 2018 as a way of rewarding our clients for booking online.
Reward Members earn points for every transfer they book online when logged into their client portal once the transfer has been paid & completed ​($1 = 1 point). 
Reward Members can then ​redeem discounts ​​when booking future transfers for themselves, friends, family, clients or staff etc…  
Get started by clicking the button below. You will receive both a Booking Confirmation and Rewards Members Login.
Because Reward Points do not start accruing until your second booking, a 10% promotional discount will be waiting for you in the cart for your first booking.
See you on the other side.

1. Earn Reward Points
Rewards points are recurring discounts paid in arrears after your transfer is completed
2. Redeem & Spend Points
Points accumulate in your Digital Wallet redeemable to pay all, or part of future bookings
3. Improve Your Status
The greater your average spend, the better your Rider Status. The better your Rider Status the higher % in points you earn per sale amount
SO SO EASY…
BOOK ONLINE & SAVE
Get An Instant Online Quote
we only show you vehicles that can do the transfer you require
Enter your pickup street address, the location type and destination along with your passenger information, then click "SEE PRICES" 
Choose Your Vehicle
we confirm booking requests instantly
Choose your vehicle from a list of eligible vehicles showing their features, benefits, child seats requirements and luggage limitations
(See vehicle status descriptions below)
Book Your Transfer
if your email is already in our system you will be asked to login first
Preview the information you requested in your quote. Enter your personal details, add any extras required and select your payment method. Preview your booking and click confirm to book
INSTANT CONFIRMATIONS
Vehicle Status
CHOOSE
Means the vehicle is available on the date and time you requested
CHOOSE this vehicle to pick you up on your requested date and time
Bookings are instantly confirmed when the CHOOSE button is showing
SOLD OUT
Means the vehicle is not available but we show you its next available time
Next Available @ lets you know the time a vehicle is able to get to you next if unavailable at your requested pickup location and time
Bookings are instantly confirmed when you book the "Next Available Date & Time"
CALL NOW
Means this vehicle is available to pick you up when requested, but only if all goes to plan
Means a car can get to your requested pickup location on time if they don't experience delays on prior transfers. CALL NOW to book this transfer via our booking office
(Reward points will be awarded) 
Register Today!
Book a transfer today for a date and time into the future & be automatically registered as a rewards club member. You will receive both a booking confirmation and rewards club membership credentials via email
NEED A RIDE?
Need A Ride REWARDS
Travel With Confidence
NeedARide.CLUB
members are Frequent Riders of pre-booked, pre-scheduled private transfers to and from Airports and special events on the Sunshine Coast
Transfers are fulfilled by Sunshine Coast Private Transfers the coast's largest private transfer fleet
Our professional drivers adhere to principles of high service levels, reliability while delivering certainty.  Trained to be the best they are irreplaceable while simultaneously invisible
Portal Points
Our members portal gives members access to their own personal booking engine. As a member you gain access to instant online quotes, secure online bookings that are instantly confirmed, 24/7/365 a
ll from a single digital hub
Each members portal maintains a personal, historical record of their private transfer history. Members use their booking portal to book for themselves, and others (including friends, family, guests, attendees, clients and or staff)
Members earn points on every booking made for themselves or others from their members portal
Referral Points
As well as earning points from bookings made via the members portal,  members can also earn points referring other members
Sending referral links as a way of referring our services will transport a link recipient to the NeedARide.LIMO booking engine
When link recipients book transfers the referring members earn the same % of commission points they earn when booking transfers via their members portal
Transfer Points
Create and send discount links. Link recipients receive discounts on bookings generated from clicking member discount links
Discounts are funded by points redeemed from the link senders (a club members) Digital Wallet
Link senders earn more Referral Points against the hard currency component of any transaction derived from links they send
Example: A link recipient clicks a $20 discount link. They book a $100 transfer, less the $20 discount. The link sender still earns a % (let's say 10%) of the $80 paid
Business Travel & Communication
Reward club members have similar access to historical and upcoming transfer information as do our staff
Each support ticket is tied to a single transfer ID ensuring all communication is appended to the relevant transfer
Our integration between support tickets and transfer ID's allows us to send each member an "Updated Booking Note" whenever a change to a booking is requested and has been executed by staff

Exclusive, Ongoing Offers
Sunshine Coast Private Transfers client list is 10,000+ strong. Half of whom are members of NeedARide.LIMO
Members are repeat clients, most of whom consent to being engaged in conversations delivered via email, SMS and or Facebook messenger related to upcoming special events and other personal transport solutions
With this level of sophistication it makes sense we offer our best deals to our most loyal client segment (active club members)
THINGS TO CONSIDER
Members Portal
you must login to earn points
LOGIN SO WE KNOW WHO YOU ARE
Club members can login via NeedARide.CLUB, or SunshinCoastPrivateTransfers.com.au. When logged in you will see "Welcome Name" in the top right corner
If you try to book when not logged in, the system asks you to login after showing this message; "An account with that email address already exists"
include passenger email addresses
DON'T GET CAUGHT IN THE MIDDLE
We hope you expect us to be accountable for the transfers we fulfil. We expect you will supply us the email address and mobile phone number of any passengers you book so we can communicate with them direct, ensuring a seamless transfer
THINGS TO CONSIDER
CHILD SEATS, LUGGAGe & extra's
passenger count, CHILD seats and boosters
CHILD SEATS INCLUDED WITH CERTAIN VEHICLE TYPES
Let us know how many people are travelling (Include babies and children in your passenger count), and the number of rear facing, forward facing and / or booster child seats you require
Press "SEE PRICES" to see a list of vehicles capable of fulfilling your transfer safely and the price of each
LUGGAGE TRAILERS AND EXTRAS
DON'T GET STRANDED
We quote and send vehicles that fulfil both your luggage and transfer requirements. Vehicle prices include features and benefits listed in vehicle descriptions
Extra stops and oversize luggage need to be disclosed when booking
(Please add any extras in the checkout of our shopping cart)
Otherwise, your driver whose next scheduled pick up is immediately after your drop off, won't be able to take you to get your keys from your agent…or a vehicle incapable of carrying your extra luggage will arrive to pick you up
EMAILS CONFIRMATIONS
COMMUNICATIONS
BOOKING "SELF"
When booking transfers for yourself choose "Self", the system has your information already so populates the required fields automatically
BOOKING "OTHER"
When you book a transfer for someone else select "Other", enter the travelling parties name, phone number and email address
PASSENGER EMAILS
When you book a transfer for someone else (the passengers), the system sends them a "Booking Confirmation Email" showing the booking information and sale total they are paying for their transfer
REFERRER EMAILS
When a member books a transfer for someone else, the system sends a "Referrer Confirmation Email" showing the booking information and a breakdown of payments (Sale Total – Discounts = Sub Total + Bank Charges = Net Total)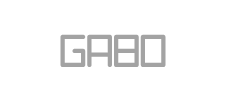 ideas to Leverage Membership
How some members use rewards
ACCOMMODATION MANAGERS
A NeedARide.LIMO member books an airport transfer for a guest staying in their accommodation. An amount of $100 (our retail rate) is charged to the guests room account (tax receipt provided)
Our member receives a Referral Confirmation email showing they paid us 100 points for the transfer redeemed from their Digital Wallet
The guest receives an email from NeedARide.CLUB confirming their transfer details, showing the transfer as paid $100 (no tax receipt)
How some members use rewards
FLY IN FLY OUT WORKERS IN THE MINING SECTOR
NeedARide.LIMO FIFO workers in the mining sector travel to and from airports frequently. Their employment agreements include some level of reimbursement for transport to and from the airport to where they live in South East Qld.
Club members book transfers via their members portal to earn reward points, saving their points and claiming their reimbursements. They then use their points to book airport transfers for the family when going on holidays
How some members use rewards
OWNERS OF HOLIDAY UNITS IN NOOSA
One of our family members own a holiday unit in Noosa. The unit is left for friends and family to use throughout quieter months.  It's let out to tourists in the busy months.
When family members visit they all book transfers logged into a single NeedARide.LIMO member account in the families name. Pooling their spending gives their account a higher status, earning them a higher % of points per dollar spent.
When Mum and Dad visit (the owners of the unit) they redeem the points to pay for their airport transfers, and the odd private transfer to / from restaurants for dinner.
How some members use rewards
BLOGGERS
A blogger based in Sydney with an audience of mothers places  NeedARide.LIMO referral links in her Blog recommending our services to mothers with young children heading to the Sunshine Coast.
She earns enough points to pay for all of her family's transfers to Noosa, and offer the odd free transfer to her readers, paid for with points.
How some members use rewards
EVENT MANAGERS
A local event manager working through various Sunshine Coast Venues sends us a spreadsheet listing all transfers required by their attendees at each event.
NeedARide.LIMO process these bookings, adding points to their member account with each booking. Points can then be redeemed to pay for their VIP transfers. 
Need A Ride
OUR STORY
In 2017 Sunshine Coast Private Transfers clients and referrers were split 60/40
Sixty percent of bookings were made by clients calling and booking over the phone. The other forty percent would rather not speak to us at all
As long as we provided an intuitive website they can trust, instant online quotes and the ability to book and pay online… along with instant booking confirmations the latter group were happy 
Today we run the largest fleet of private transfers out of the Sunshine Coast Airport. That 60/40 split has narrowed to 50/50
While we value both groups equally, it costs twice as much to process telephone bookings as it does website bookings
NeedARide.LIMO is a way of rebating website clients a % of their spend because on the most part, they self serve
Our telephone clients do not begrudge paying what it costs to receive good old fashion person to person service levels, so we see it as a win-win
So it's official, NeedARide.LIMO is Sunshine Coast Private Transfers Loyalty & Rewards Program, where clients happy to book online earn a recurring discount in arrears (10% to 20% of each sale depending on status) in the form of rewards points, redeemable to pay for their future transfers
Why don't you join us?
How many reward points do I earn per booking?
New members start out earning 10% of the sales total spent on a transfer in commission points. As your Rider Status increases your percentage rate increases by 2.5% increments up to a maximum of 20%
How do I increase my Rider Status?
A Rider's Status is directly proportionate to a Riders average spend per day. So if you booked or referred one transfer to Brisbane Airport every month costing $300 your Rider Status would be a status of 1
When are points issued?
Points are deposited into your digital wallet when two things have happened when your transfer is paid and your driver completes the transfer
Do I earn points if I send a friend a discount link?
Yes. If you send your friend a discount link with 20 discount points embedded in the link, and they book a $100 transfer, the link recipient pays $100 sale total – 20 points redeemed = $80.00
As the referrer, you earn commission points on the $80.00 cash component paid for the transfer
Book a Transfer & Register as a rewards member
Book a transfer for a date and time into the future to be automatically registered as a Need A Ride Rewards member. You will receive both a booking confirmation email and your rewards club membership credentials in a single step
BOOK with a 10% discount
BOOK with a 10% discount